Huckleberry Hollow

home of Bob & Betty Smith,
hobby breeders
of champion bloodline puppies
940-391-2057 or 940-365-3334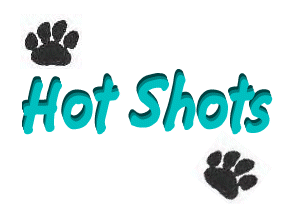 "Here are some cute pictures from our album
for you to enjoy and also to show you
how much fun we have with all of our pups!"
---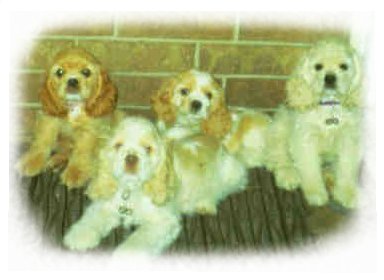 Vicki, Daisy, Sunny and J.R.
We may look like teddy bears....but we are Cockers! :>)

---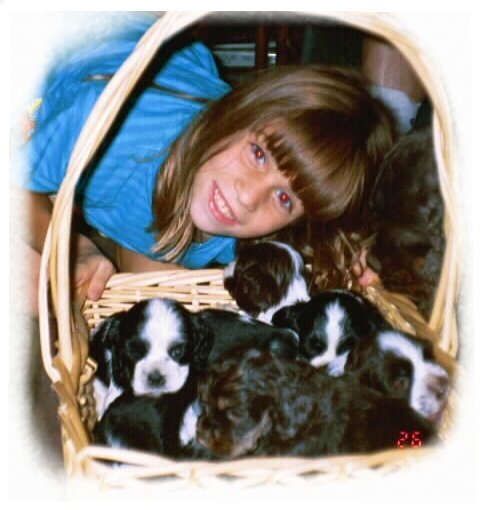 A basket of pups!
---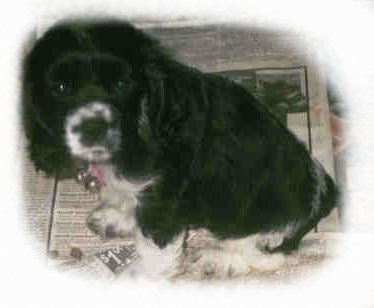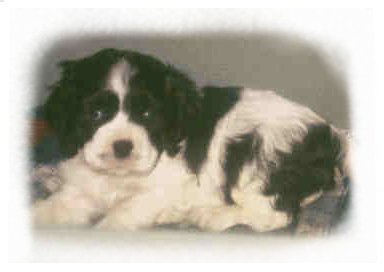 ---
---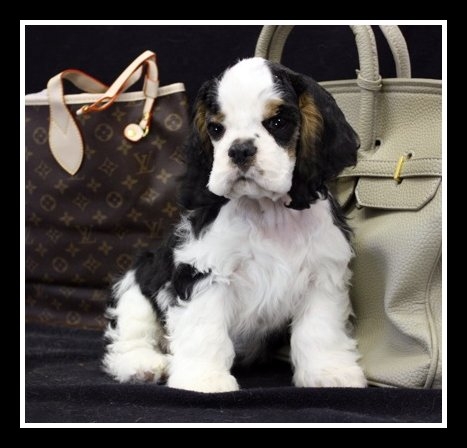 Bobby Shaftoe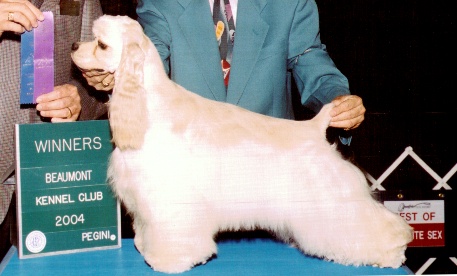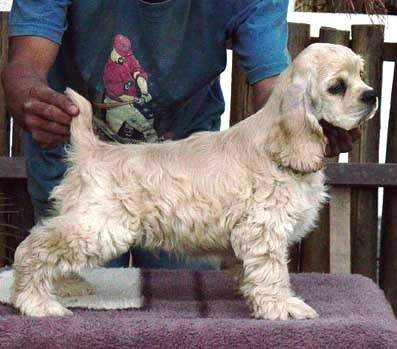 F


B

BSB COCKER OF DIAMONDS
"RANGER"SB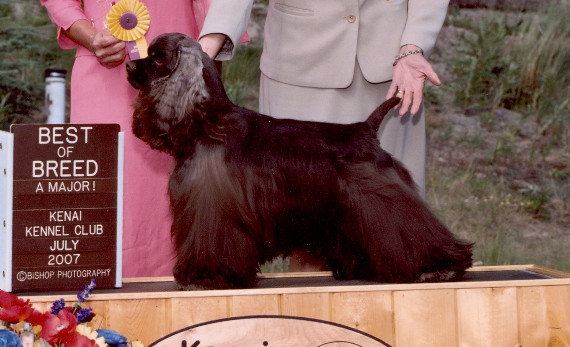 Chip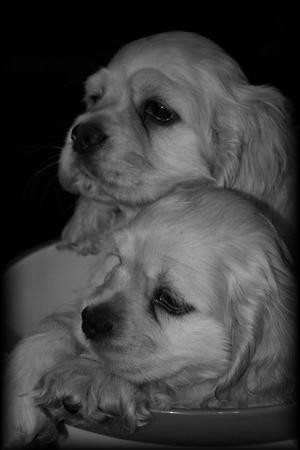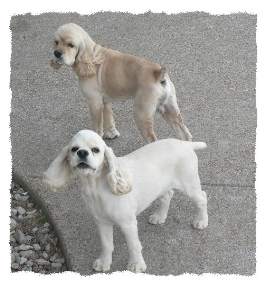 Ranger and Maggie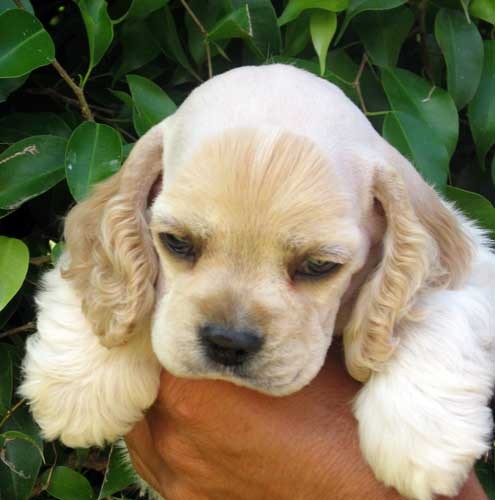 Tebow has gone to Alabama to be Debbie's little boy.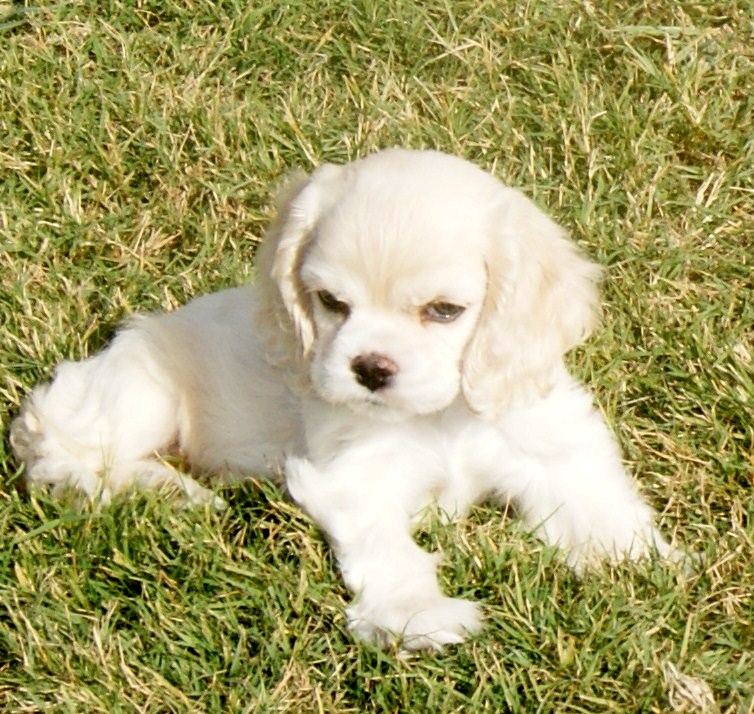 ---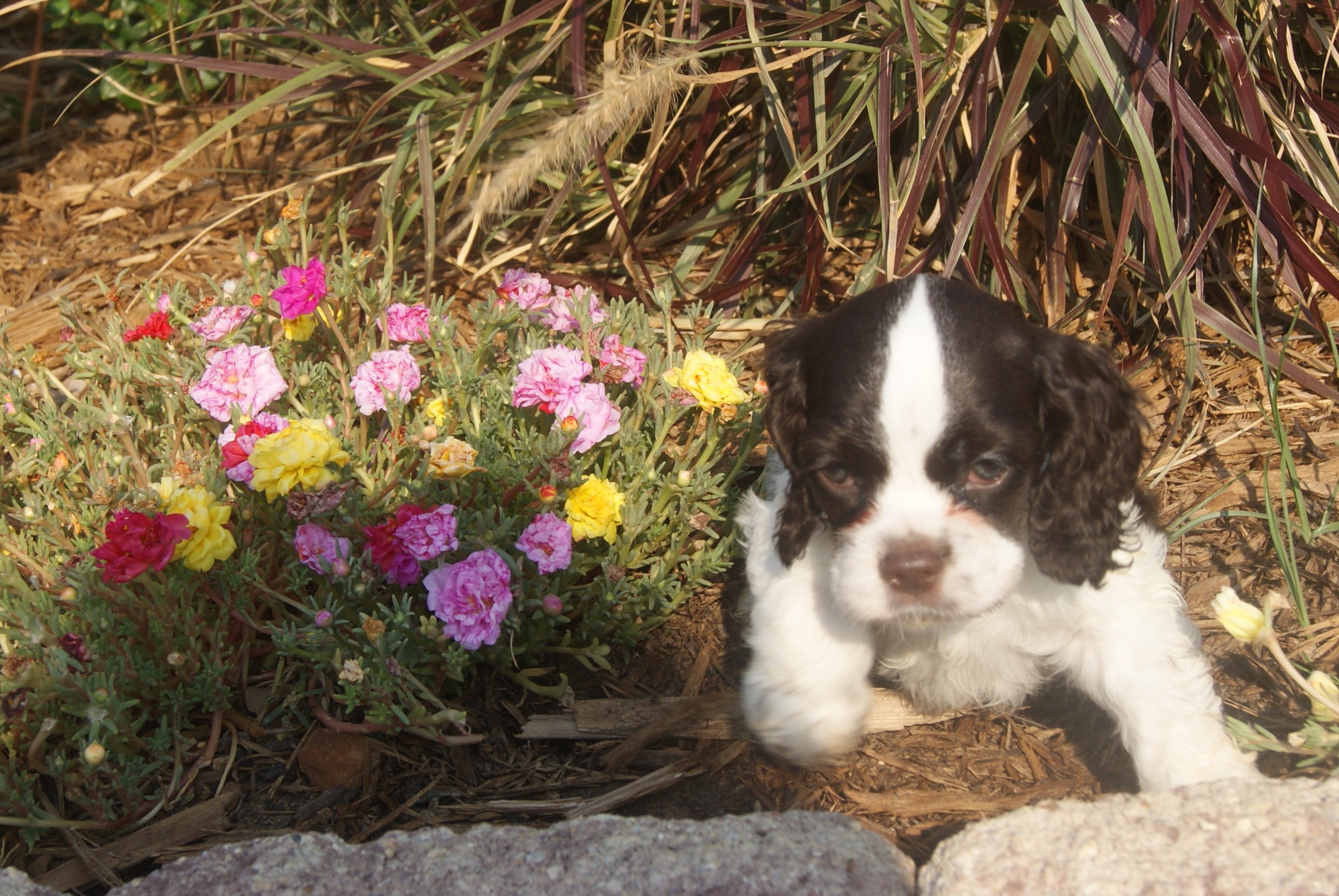 Doc is a chocolate and white, open marked parti.
Doc went to Austin to be Cory's baby.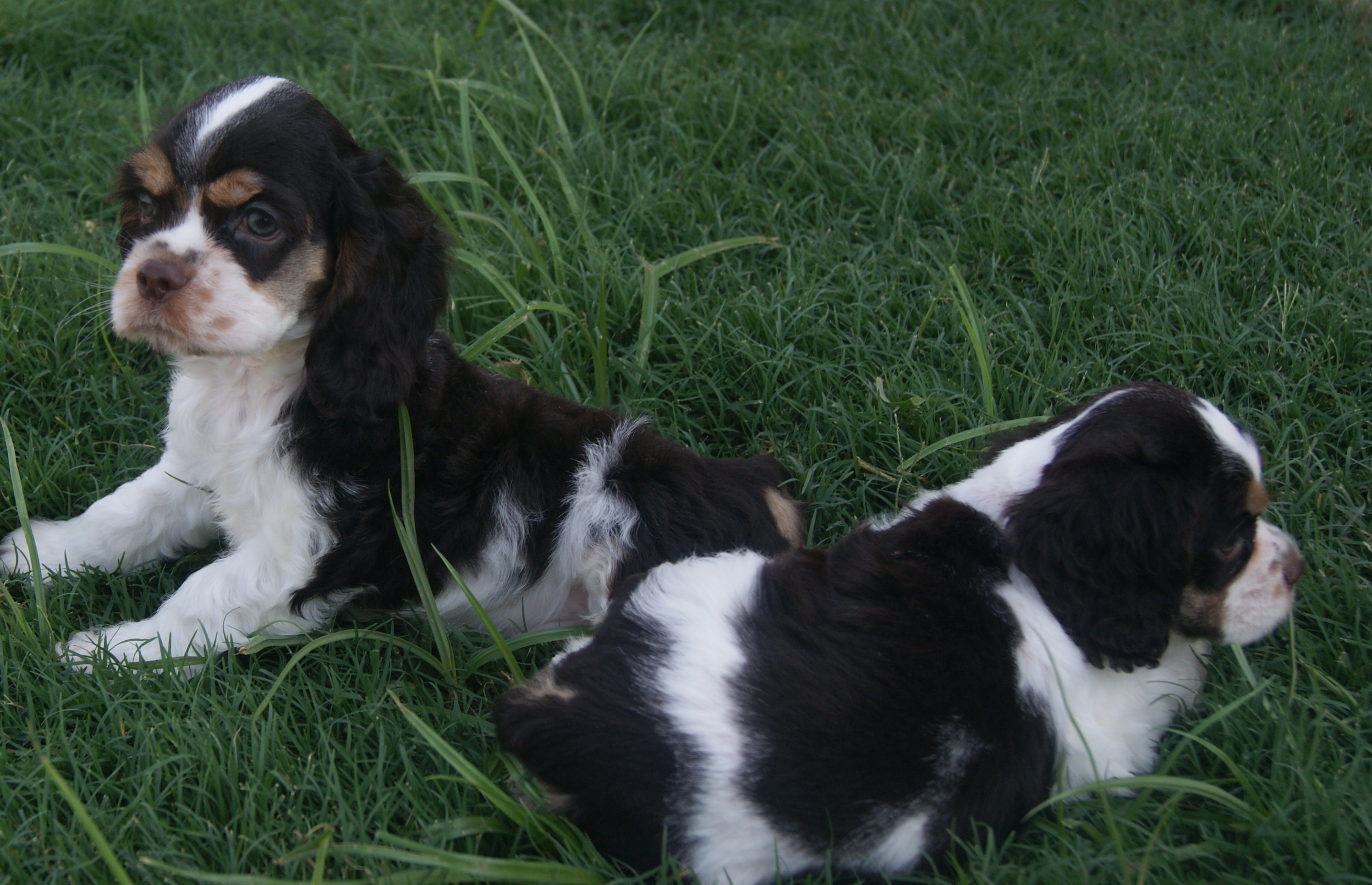 Matt and Jade. Jade is chocolate tri sister.
Matt is Kevin's new puppy.
Jade has gone to Colleyville with Nicole and family!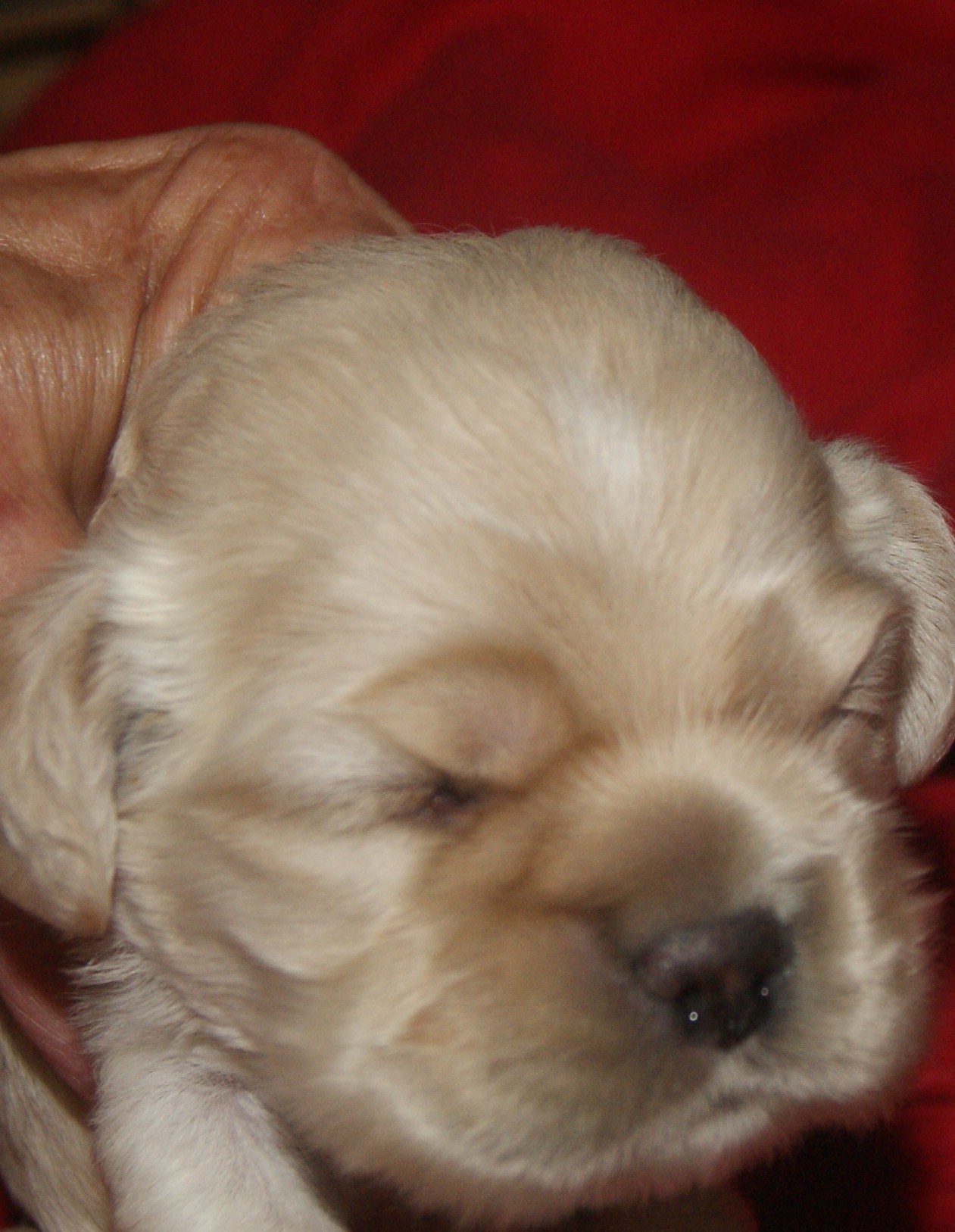 date of birth 8-20-2011
out of Daisy and Harley
---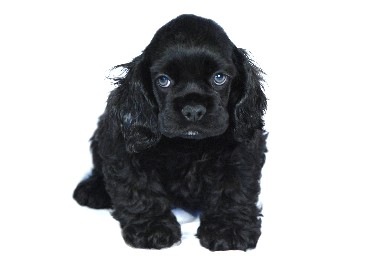 ---
Blue (Now Mila To) went to South Dakota with Anita.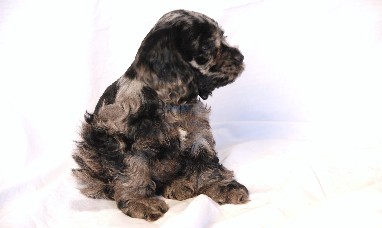 Rambo went to Brooklyn to be Dimitriy's little friend!!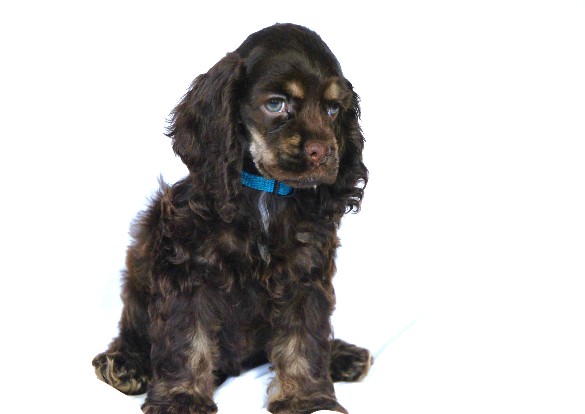 ---
Bella & Maya are at home in New Jersey with Anita and Slav.


| | |
| --- | --- |
| | |
| Bella | Maya |
Here is what they have to say:
From Anita:

I have to tell you. Bella and Maya are unbelievable! They are the most pleasant and well behaved pups I have ever seen! They sleep together in a crate, no whining, crying, nothing! Maya seems to be very laid back. If she is bored, she would just go and lay on her pillow and nap. Bella has a lot more energy; she is running, chewing the bone. She is very sweet too. They had their first swimming lesson yesterday and did not mind it at all. They also learned that if I open the patio door, they go out and pee. Iím so happy with them. Thank you so much for bringing them into my life.

I love them!

---
Izzy & Murphy's parti pup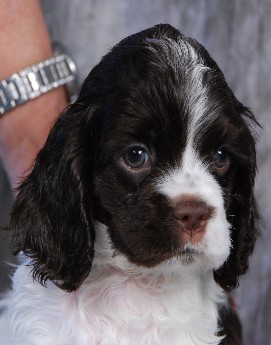 ---
Mollie, Mikey and
Katie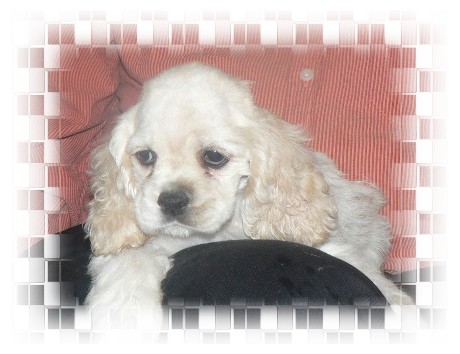 Katie as a puppy
---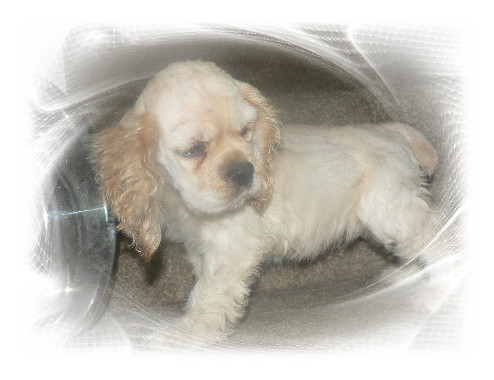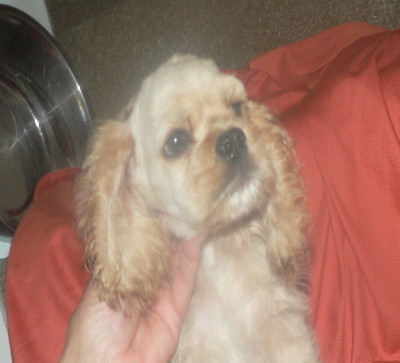 Jody has flown to to Nigeria to live with Mike.
---
Toby, chocolate merle male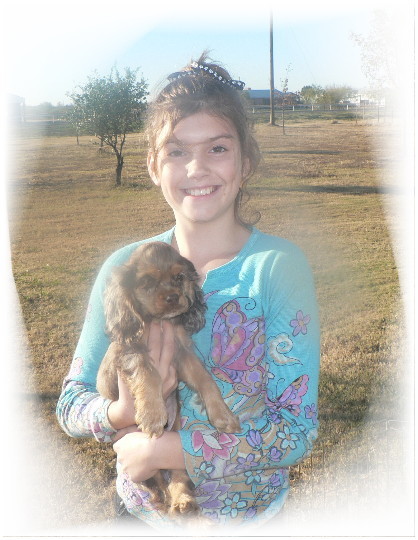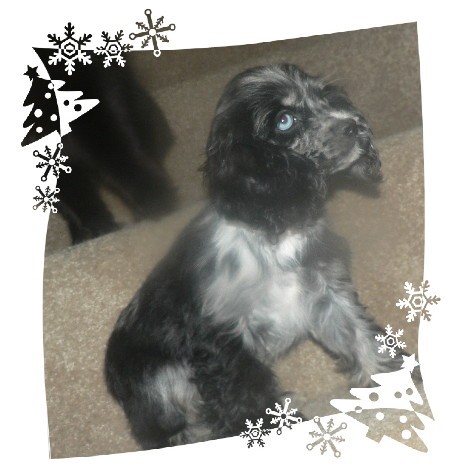 Blue Bonnet blue merle girl.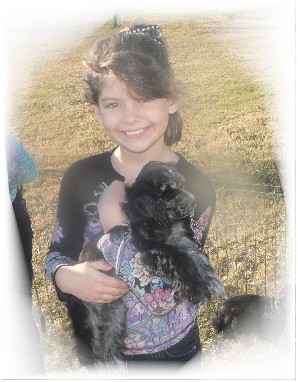 ---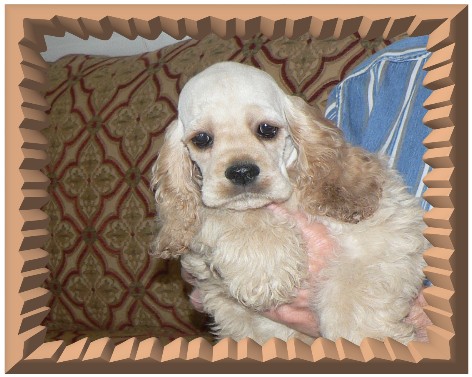 Yogi
---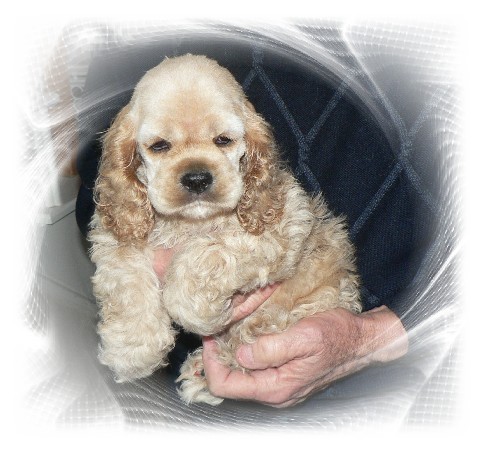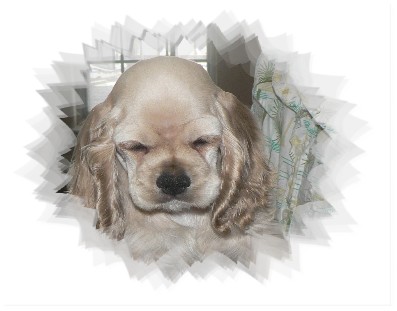 Hank
---
Live peaceful and quiet lives in all godliness and holiness.
I Timothy 2:2
This page, and all contents, are Copyright © 2012 by Huckleberry Hollow Kennel, All Rights Reserved.