Huckleberry Hollow

home of Bob & Betty Smith,
hobby breeders of champion bloodline puppies

940-391-2057







---
I
n 1996 we got our first Cocker Spaniel.
Reggie was a precious little black & white
parti with a gorgeous coat and a wonderful
vivacious temperament. He chased birds
and was very intelligent. Reggie passed away in 2009 at 13.
However, our love affair with
Reggie led us to acquire other pups and began an
extremely fun experience for our family.
Our experience with raising
quality, champion bloodline puppies has been
one of the most rewarding in our lives.
It gives us such great pleasure to be able to
place our pups in homes where they will be
loved and nurtured.
Bob and Betty Smith.

---
Huckleberry Hollow Kennel
is a short drive from both Dallas and Fort Worth.
We take pride in caring for our pets and
we are happy to have you visit with us on our website.
Should you have any questions or comments at all,
feel free to email or call at any time.
__________________________________
Our cockers are bred for temperament and conformation to the breed standard.
EARLY MORNING AT HUCKLEBERRY HOLLOW
LOOKING AT THE SUNRISE BEYOND THE POOL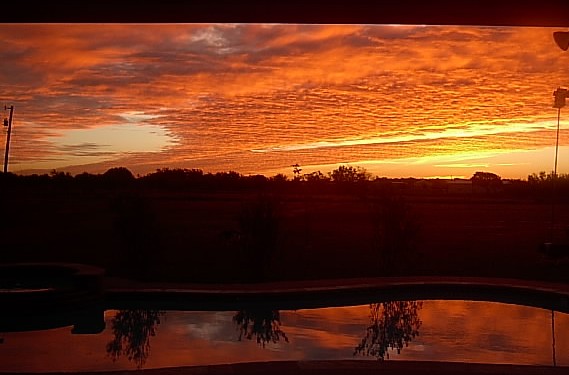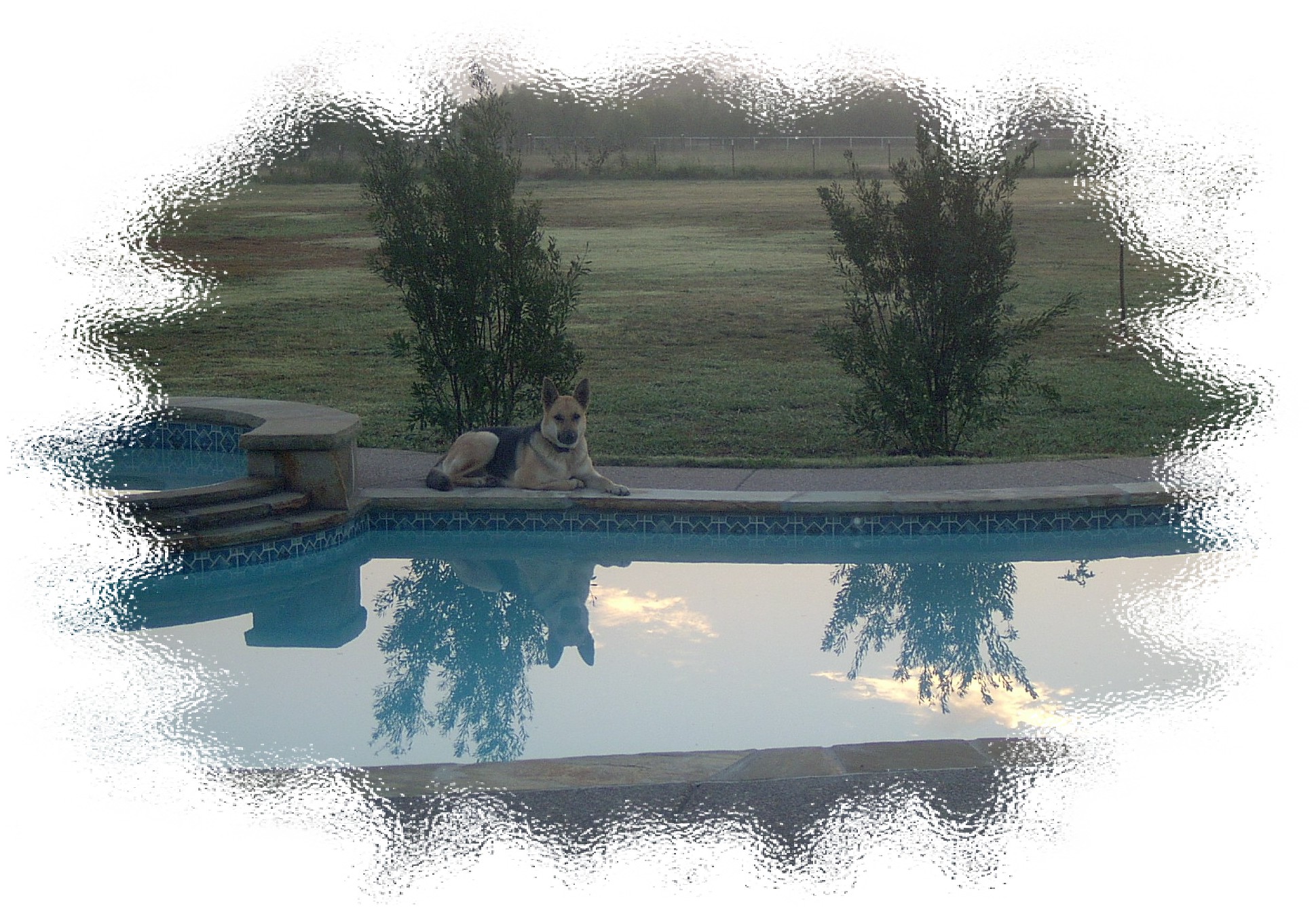 LATER THAT MORNING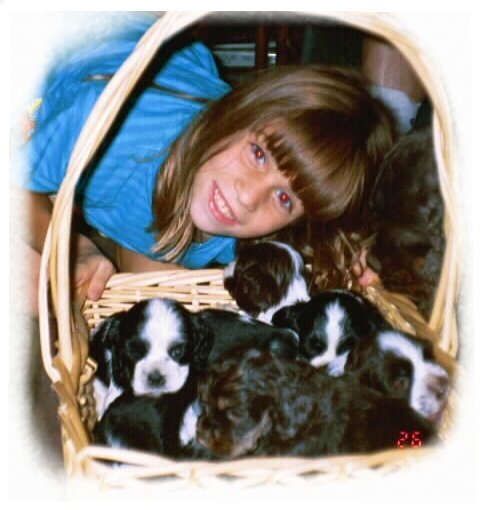 This page, and all contents are Copyright © 2012 by Huckleberry Hollow Kennel, All Rights Reserved.