Huckleberry Hollow

weight chart
for
Toy Poodles

Although no one can predict with 100% accuracy how much your puppy will weigh when full grown,
someone has come up with a projected weight chart. I publish it below for your information and enjoyment.

W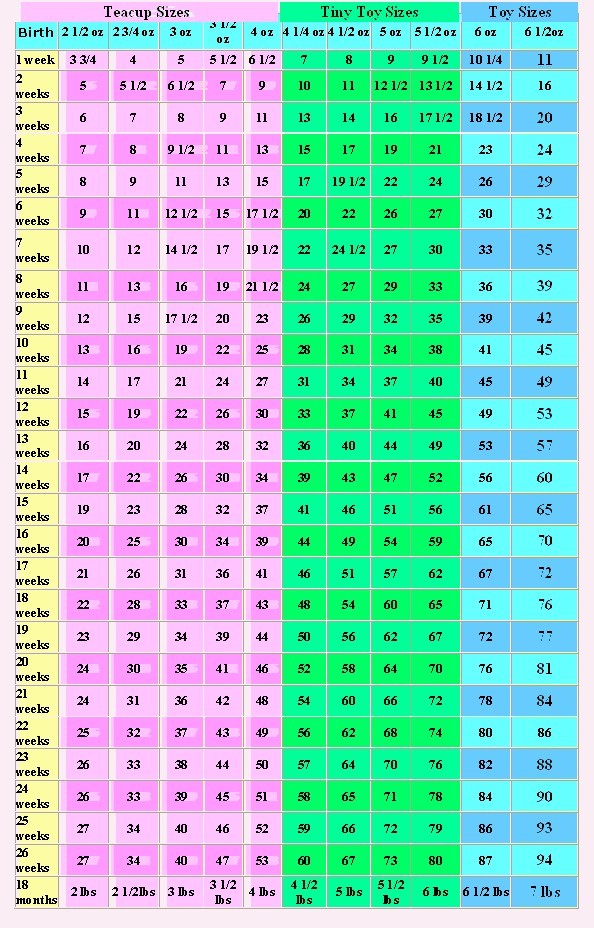 t


This page, and all contents are Copyright © 2012 by Huckleberry Hollow Kennel,
TDLR license number: 213
All Rights Reserved.